8 Effective Techniques to Increase Sales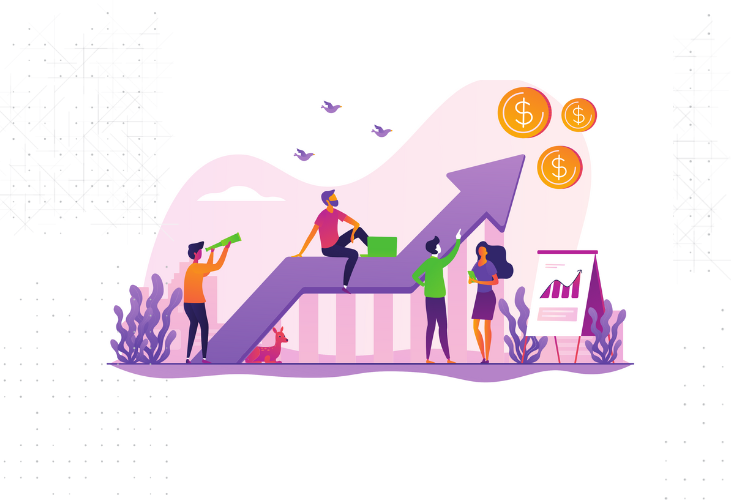 Table of Contents
Why Increasing Sales is Important?

What Are the 4Ps of Sales Strategy?

Product

Price

Place

Promotion

Online Sales Strategy

Define Your User Persona

Embrace Storytelling

Target a Specific Market

Grow Your Brand

Types of Sales Strategies

Inbound Sales Strategy

Outbound Sales Strategy

How Can You Improve Your Sales Volumes?

Know Your Customers

Create a Unique Value Proposition

Price Your Product Right

Grow Online Sales With Mobile Optimization

Simplify Customer Experience

Create a Google My Business Account

Simplify the Checkout Process

Do Lead Generation and Lead Nurturing

Conclusion
Show more
You can make the best product, build a top-notch service and have the most innovative idea, but in order to succeed and earn customers, you need to sell that product, service, or idea. Sales is essential for any business growth as it is the main source of revenue that is needed for a business to thrive.
Increasing a business's sales does not happen all at once; it is the result of well-mapped-out strategies. Depending on the company's direction and needs, the sales tactics may differ, but there are general ways that can apply to any business.
So, where to start? In this guide, we'll walk you through some actionable tips to help in the journey of driving more sales and maximizing your profits.
Why Increasing Sales is Important?
Sales is the cornerstone of any successful business as it is the main source of revenue generation that allows a company to keep growing, reach into new markets, and make more money. The important role of sales is to better gauge customer wants and needs, acquire new ones, and enhance your selling to see even better profits in your business.
What Are the 4Ps of Sales Strategy?
To keep your business successful in today's ever-changing business environment, you need to create a winning sales strategy to overcome intense competition and increase sales. There are four essential elements to consider when planning your sales strategy: product, pricing, placing, and promotion. The four Ps are about creating a unique product, putting it at the right price, in the right place, and at the right time.
Product
Product is the good or service that should fulfill the wants and needs of your consumers. Whether it's a physical or digital item, it's essential to consider the current market conditions and determine how your product matches the market you're trying to serve. Finding the right product-market fit enables you to increase sales and the profitability of your company. In this stage, make sure to evaluate all aspects of your product, identify the strengths of your product, and determine the areas which you could improve.
Price
The product's price refers to the value customers pay in exchange for your product or service. It is a vital element in determining the success of a company as it dictates a company's profit. The process of determining the price of your products or services involves a great deal of research, planning, and consideration of factors including competitor's price, supply costs, seasonal discounts, terms of sales, payment types you will receive, and how those compare with your competitors.
Place
Where you will distribute your products or services is important for optimizing sales because your goal is to get in front of the consumers who are most likely to buy them. Define the best location where your products will be sold, including the areas where buyers would look for your product/service, and find the right distribution channels that are easily accessible to your potential customers.
Promotion
Having a top-notch product is great; how well you will promote this product to reach your potential buyers is just as important. This is how you communicate the value of your product and its features to your target audience to reveal how it fills their needs and why they need it. Promotion is an essential component of a sales strategy and includes different promotional strategies, advertising, public relations, media, and stories to generate positive customer response and drive sales.
Online Sales Strategy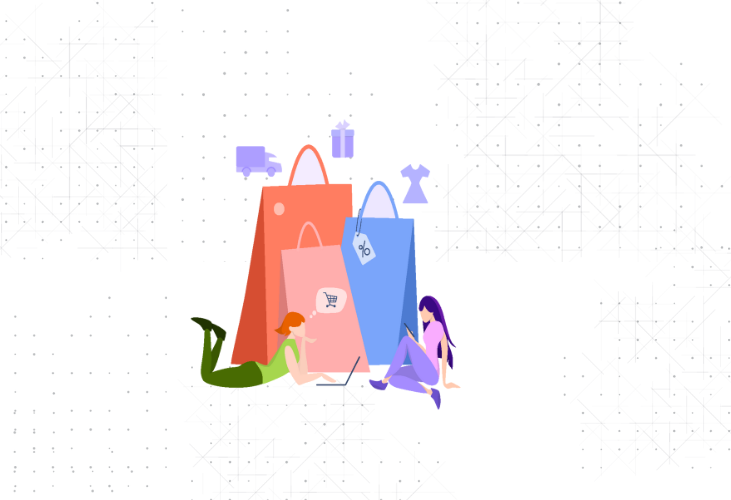 Online worldwide sales have increased significantly over the past years and are expected to reach $2.4 trillion by 2026, as a Future of Digital Shelf report states. Such dynamic growth is set to increase the competition within online retail markets, making it harder for businesses to thrive and win new customers. With that in mind, businesses will need to build a strong online sales strategy to get found by new customers in the digital ocean of commerce. Here are some useful tips to get started.
Define Your User Persona
If you want to sell effectively, you need to promote your product to the right audience. So first, you need to create buyer personas who will represent the most relevant customers for your business. Creating a buyer persona is an essential step in developing your sales strategy as it helps to reach your ideal audience with more engaging content that speaks to their interests and resolves their problems. Most importantly, try to understand who your customer is, how your company can help them, why they are interested and how you are going to reach them.
Embrace Storytelling
These days, having just a great product with outstanding features and benefits is not enough to generate interest. Consumers crave more information than just what a company sells; they want to know the story behind them. Selling with a story is a unique and captivating marketing approach to create a personal connection with customers, increase engagement and attract them with your brand story.
Target a Specific Market
Target marketing plays a vital role in increasing sales as it directs efforts to reach the relevant target that will most likely buy your product. If you are catering to a specific market, narrow down your potential customer base and focus on one or a few groups of consumers whose needs and interests most closely fit your product or service. Target marketing will make your promotion and distribution more cost-effective and may be key to attracting new customers and boosting sales.
Grow Your Brand
If you're looking to bring in new customers and grow revenue for your business, there's no better option than increasing the power of your brand. Find your unique brand identity and pinpoint what makes you stand out from others with unique campaigns. No matter what kind of product you're selling, expand your presence on social media to promote your brand to the fullest. If you want your brand to succeed, you need to get as much feedback as possible from your customers to know what is working and what needs improvement. Affiliate marketing is also a smart way to grow your business by connecting with like-minded companies, entrepreneurs, or influencers who can help promote your brand and get in front of a wider audience.
Types of Sales Strategies
After you've invested time and resources into creating a new product, the next step is to think about how you will position and sell your product to your potential customers. There are a number of approaches and techniques you can use to get in touch with new leads, and you need to figure out and choose the one that works best for your company. Here we'll talk about the two most common sales strategies: inbound and outbound.
Inbound Sales Strategy
Inbound sales strategy focuses on engaging the leads who are already interested in your company and product. With this method, you can assume that these leads have some knowledge about your brand, which they found through social media, blogs, web pages, or other sources. So you don't have to overload them with a ton of general information but instead make a more personal connection with them, keep their interest, and generate leads for your company.
Outbound Sales Strategy
An outbound sales strategy, on the contrary, revolves around leads who have not expressed interest in your product or service yet. Here the sales team initiates communication with potential customers through cold calling, email marketing, sales pitches, or ads to get a potential lead's attention. Outbound sales strategy is highly targeted and lets you reach the exact type of clients you want to sell to.
How Can You Improve Your Sales Volumes?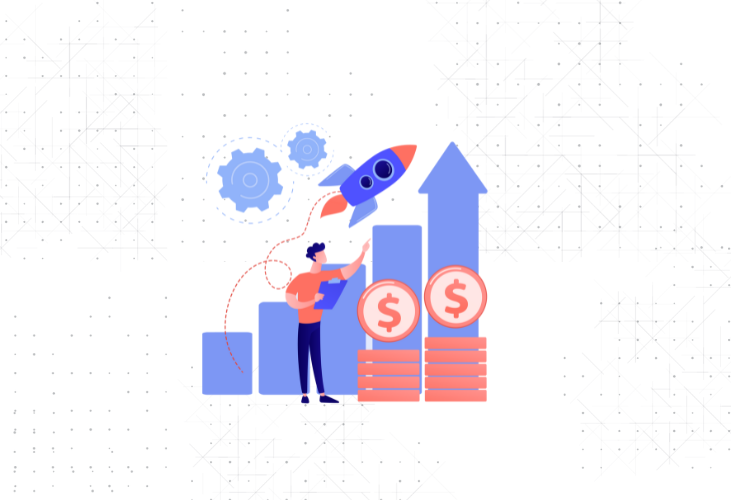 Know Your Customers
Knowing who your audience is and what's important to them is vital for improving your sales performance. Try to learn more about your customers' challenges, desires, and expectations, so that you can take steps to improve your product and increase customer loyalty. This knowledge will help pitch your messages better and market your product in a way that speaks directly to your prospective customers. Define the segment of customers who you think are most in need of your product or solution and are most likely to benefit from it.
Create a Unique Value Proposition
Once you've defined your go-to customers, it's time to create a unique value proposition. Here you need to understand your competitive advantage, how your solution solves your potential customers' problems, what sets you apart from competitors and why buyers should choose you. The next step is to craft a strong brand message and storytelling to emphasize what's unique to you and why your product will be of more value to them than other solutions in that niche.
Price Your Product Right
Pricing your products correctly is one of the key factors for your company to succeed. There is no magic formula to an effective pricing strategy; you need to consider your product, your production costs and business expenses, common pricing strategies in your target market, your long-term revenue goals, and where you stand among your competitors. Carefully consider all these factors, constantly experiment and test out minimum viable products to figure out the most suitable strategy for your business.
Grow Online Sales With Mobile Optimization
Most consumers make purchases with their mobile devices; that's why it's essential to optimize your business for mobile sales. With mobile ecommerce on the rise, you need to provide a seamless mobile shopping experience not to lose your customers. Make sure your website design is responsive and eye-catching, go for user-friendly navigation, and improve your site's loading speeds. Also, keep the most important information and CTA buttons at the top of your mobile site to help users find the most relevant content easier. Considering Statista's report that the second most common reason for visitors leaving their carts during the checkout process is that the site wanted them to create an account, it becomes evident that you need to offer an intuitive checkout process without any pressure to add additional information.
Simplify Customer Experience
Customer service is one of the key factors influencing a customer's buying decision. Adopt multichannel support so that you can serve your customers on their preferred support channel. Try to personalize the customer experience and be ready to deliver proactive service with fast and accurate support. You can also add a chat feature or use a live chat. Finally, constantly look into your analytics to optimize your customer experience strategy to boost sales.
Create a Google My Business Account
With over 92% of the global search engine market share, Google is the world's most popular website as of June 2021. So creating a Google My Business account is a great way to increase your visibility across Google services and attract more customers to your business. With a Google Business Profile, you can update your business description as needed and get discovered by people looking for products and services like yours in their local area. Becoming part of Google My Business will also help your website rank higher and build trust through customer reviews and ratings.
Simplify the Checkout Process
Checkout is the place where prospects become customers, so make sure that the process of buying is as easy, quick, and hassle-free as possible. To make the process convenient for visitors, be sure to give them the option to check out as a guest without registration, always display item availability status, and simplify the order modification process, like removing an item or changing quantities. It would also be great to provide real-time support to handle possible checkout issues fast and, above all, provide a checkout interface that is simple and free of distractions.
Do Lead Generation and Lead Nurturing
One of the most important goals of sales teams is to generate high-quality leads and nurture them to become paying customers. Lead generation is about attracting potential customers who are interested in what you are selling, and lead nurturing helps move them through the buying process and turn them into loyal customers. Make sure your business implements both lead generation and lead nurturing for boosting sales and increasing your sales strategy. Here are some highly effective techniques to help you generate leads fast:
Push Notifications to Retarget Your Users
Push notifications are a quick and cost-effective communication channel to connect with your customers. Whether you want to remind customers of items they left in the cart, or inform them about upcoming sales and promotions, push notifications are the perfect way to bring prospects back and entice them to complete the purchase.
Email Marketing for Higher Conversions
Email marketing is still one of the best ways to reconnect with leads who visited your website or had some interest in your product but did not take any action. Email marketing helps re-market these prospects by nurturing them and engaging with them through personalized emails that raise the probability of higher conversion rates.
Pop-ups for Lead Generation
Pop-ups are a cost-effective and valuable tool to bring in leads for your business. Make sure your pop-up design is simple and consistent with your brand's style and comes with relevant content and eye-catching CTA. When done effectively, pop-ups help generate leads and create a sense of urgency for your potential prospects who are interested and are ready to get into your buyer's funnel.
Conclusion
Developing strong online sales strategies may take a bit of time and effort, but once you have the right strategy in place, you can start putting it into motion, experiment, adjust your approach along the way and find the most effective targeted methods for increasing your sales. We hope these tips will help you start on the right path and achieve your sales goals faster.