Effective

Retargeting

Campaigns
Create more with our powerful features.
FREE FOREVER PLAN.
NO CREDIT CARD.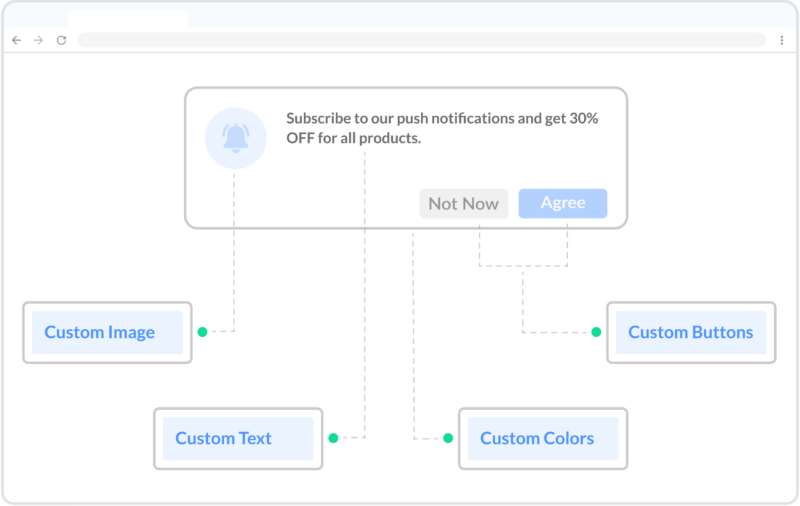 Create Customized


Subscription Experience
SmartPush provides customizable opt-ins to ensure that your prompt message is timely and valuable. With our API and SDK, you can tailor your prompts based on specific user actions and nudge users to subscribe with personalized content.
Detailed
Analytics


and

Reporting
SmartPush gives you the advanced reporting tools you need to better understand your customer behavior and their level of interaction with your content. Get the most out of your data with detailed analytics, statistics, and so much more all in one place.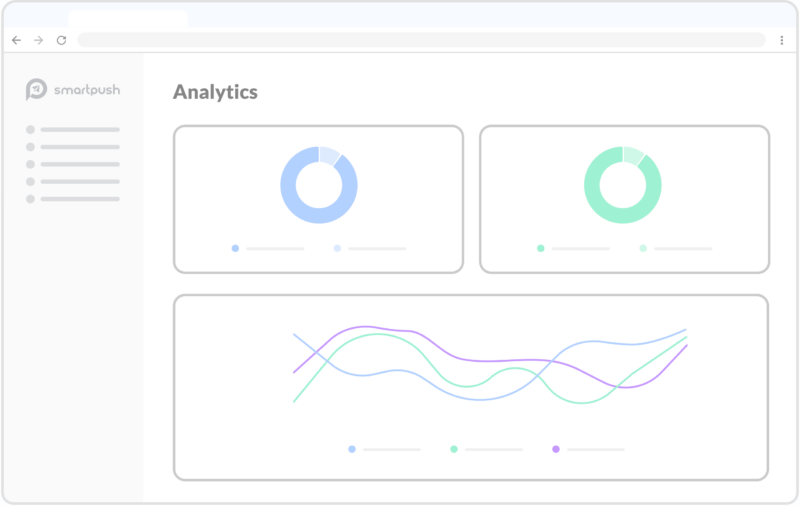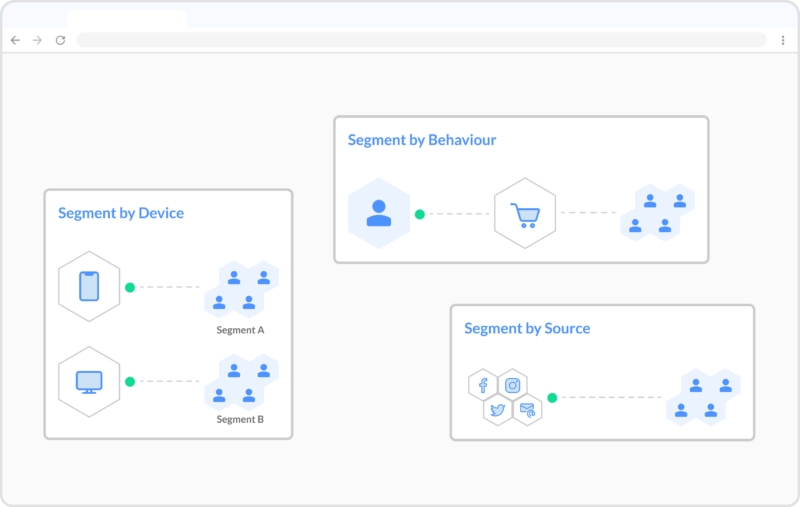 Our advanced segmentation provides actionable customer journey insights you need for creating more effective and custom segments. Easily target your audiences based on multilevel segments, such as subscriber behavior and conversion, technical and geo-location data, and make every message even more valuable to your users.
Localized Messages


for Global Audiences
Use our language and country customization feature to send multilingual and location-based campaigns in a single delivery. Reach out to your users at a more personal level whenever they are nearby, based on their physical location.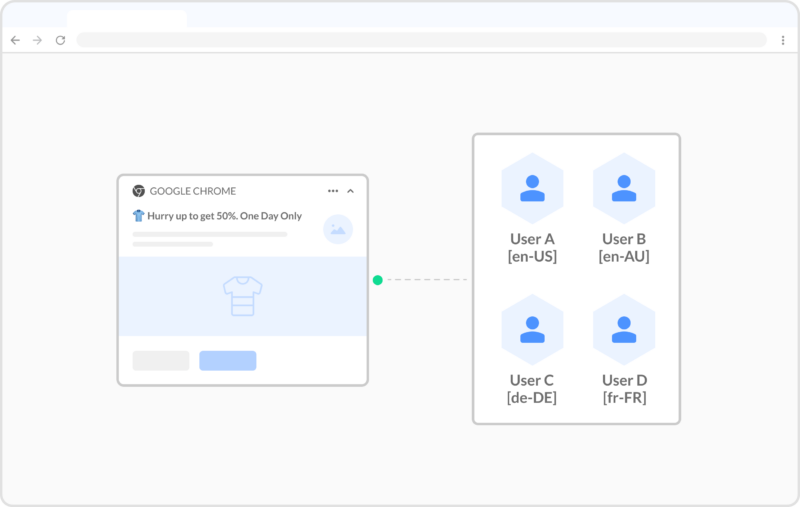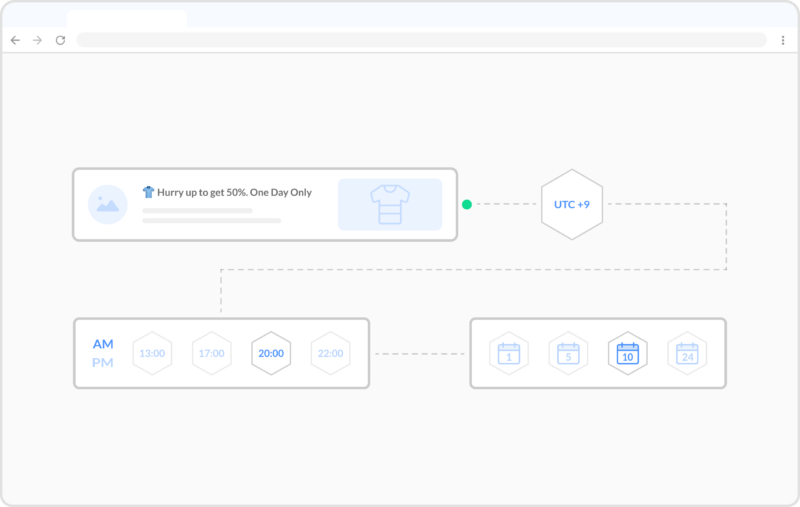 Scheduled

Push
Notifications
Save time by scheduling your push notifications across all your channels in a few clicks. Automatically plan your campaigns in advance for users in different time zones and effectively reach them with well-timed notifications.
Action-Based

Triggers
for More Engagement
Take personalization to the next level with SmartPush's triggered push notifications. Using our API and SDK, you can define custom triggers like abandoning a cart, adding a product to the wishlist, lack of activity, and re-engage users into performing an action with the most relevant notifications based on their behavior.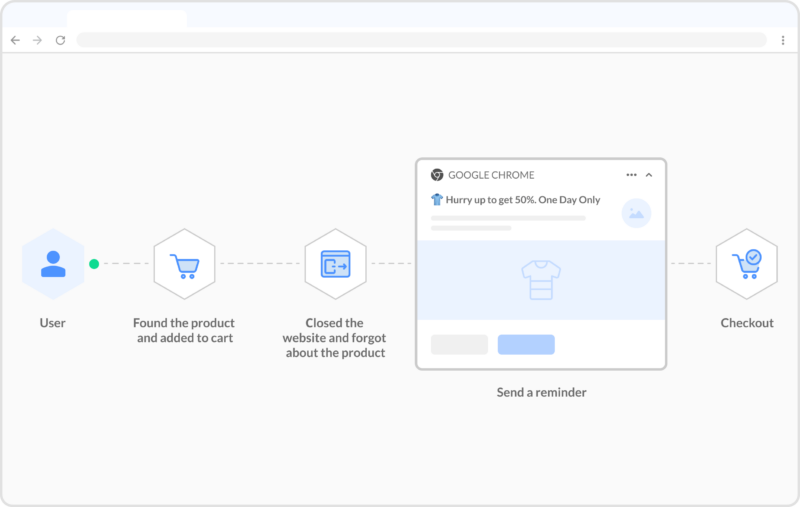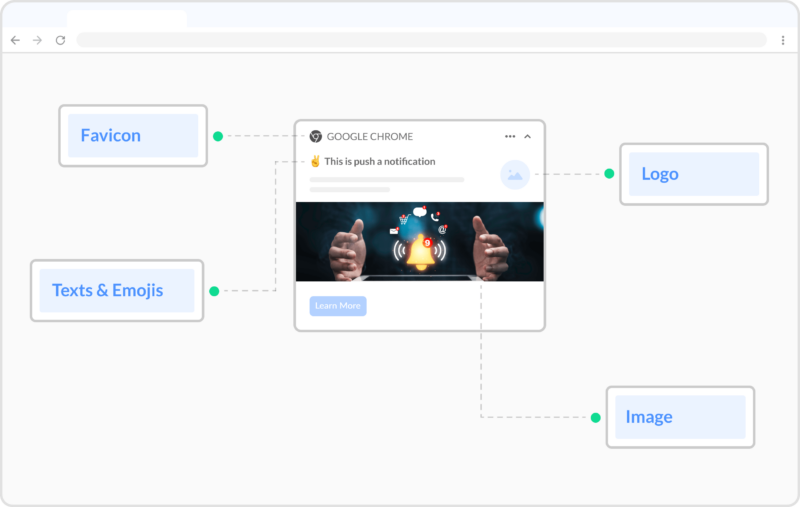 Rich-Media


Push Notifications
Give your push notifications an extra appeal. Get creative with adding images, emojis, icons, and CTAs to drive even more engagement. Craft interactive and catchy content that sparks instant interest and reaches more people.
Quick and Simple Setup
Get started with SmartPush with minimal effort. Sign up, paste the provided code or use the WordPress plugin. Easily move your data from the previous service and maintain your current subscriber base.
Unlimited Scalability
SmartPush helps expand your business the right way with a scalable subscription model. Grow your subscribers without limits and take your business to the next level.
Custom Subscription Parameters
SmartPush lets you build custom segments based on specific parameters and get any type of data about your subscribers, which you may use for more effective and precise targeting.
End-to-End Encrypted Messages
Our end-to-end encryption technology provides high security for all your push communications. Every message is encrypted end-to-end from the sender to the receiver, and no third party can access this data at any point.