5 Tips on How to Choose the Best Time To Send Push Notifications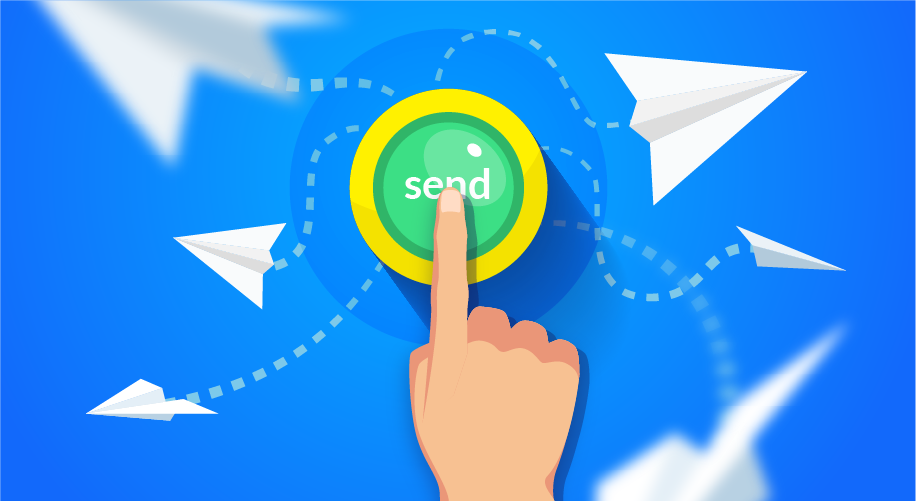 Table of Contents
Push Notification Timing: Why Does It Matter?

Push Notifications Sent at the Wrong Time Can Be Annoying

Wrong Timing Can Make Your Campaign Irrelevant

Timing Can Significantly Affect The Engagement Rates

Best Time To Send Push Notifications: Industry Breakdown

Best Day of the Week To Send Push Notifications

Best Time of the Day To Send Push Notifications

Choosing the Perfect Time to Send Push Notifications for Your Audience

Consider the Time Zone

Send Your Push Notifications When Users Are Most Likely To Engage

Set the Right Frequency

How to Schedule Your Push Notifications with SmartPush: 2 Easy Steps

Select the Date and Time of Your Campaign

Schedule the Campaign Across Time Zones

Wrapping Up
Show more
Push notifications are a powerful way to create brand awareness, improve engagement, generate leads, and increase revenue. However, to reap all these benefits, you need to carefully plan and properly execute your campaign, and figuring out the best time to send push notifications is an important part of it.
Overall, time is a critical element in marketing, and it can be the decisive factor in how your campaign performs. And yet, very often, companies send their messages at the wrong time, reducing the chances of interaction and sales. Knowing which time is the best for your company to send push notifications can make your campaign more effective and help you yield better results. To help you achieve this, in this article we break down everything you need to know about push notification timing. We'll look at why the right timing matters, what is the best time to send push notifications for your brand, and how you can do it to ensure a stellar customer experience. So, let's get started.
Push Notification Timing: Why Does It Matter?
Imagine you have a sale running during the weekend, but you send a push notification about it on Tuesday morning. No matter how well-crafted your notification is and how attractive the sale is, the user will likely forget about it: the time gap is simply too big. This is one of the many examples of bad timing, and it can result in lost sales and revenues. Here are a few reasons why you should try to avoid the "Why did I get this now?" reaction from your customers.
Push Notifications Sent at the Wrong Time Can Be Annoying
Imagine receiving a notification from a brand at 5 AM or during a rush hour when you are trying to make it to work. How would you feel about the brand after that? Would you consider purchasing from them again? Messages sent at the wrong time can be perceived as spam by many users, creating an image of a brand that doesn't consider the needs of its users. These types of notifications can easily become an annoying distraction for users. On the contrary, a carefully-crafted and customized notification sent at the right time can bring tons of value to the recipient and create a positive brand association.
Wrong Timing Can Make Your Campaign Irrelevant
In marketing, timing and relevance go hand in hand. Miss the right moment of sending the notification, and you have a campaign that misses the point. Sending a notification 30 minutes before a sale ends or an event starts might seem effective if you've sent reminders before. Otherwise, chances are, they won't have any effect on the actions of the customers. That's why it's important to narrow down the timing, identify the needs of each campaign, as well as consider the recipients in the initial phases of campaign planning to ensure that your efforts bring positive results.
Timing Can Significantly Affect The Engagement Rates
At this point, it's probably not surprising that timing also affects the engagement rates. A notification that comes across as irrelevant or is sent at an inconvenient time has quite low chances of being opened, significantly decreasing the overall performance of the campaign.
Best Time To Send Push Notifications: Industry Breakdown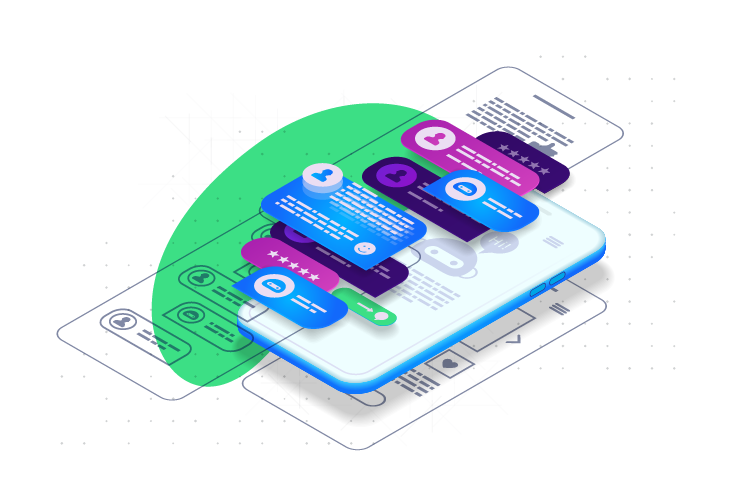 Now that you know what effects overlooking the timing may have on your campaigns, we can move on to finding out what is the best time to send the notifications and how you can determine the perfect schedule for your brand.
Best Day of the Week To Send Push Notifications
One important factor to consider when planning your push notification strategy is the day when your notification is sent. For example, if you are a cafe located near a business center and want to promote your lunch options, sending out a notification on Saturday will hardly be effective.
Here again, the best day to send push notifications will depend on your business and the campaign needs. However, there are days that have been reported to bring higher CTR for most industries. Tuesday, Wednesday, and Friday are the days when push notifications generally get the highest engagement, while Sunday is the least popular day to send your messages. Wednesdays, on average, bring the best result for eCommerce push notifications, while for the media and financial sector, Tuesdays are the day to go.
Best Time of the Day To Send Push Notifications
The right time to send notifications during the day has a role no less significant than picking the right day. Here again, a lot depends on your industry and who your audience is. Below is a small breakdown of times that work best for different industries.
| Industry | Best time to send a push notification |
| --- | --- |
| News | 10-12 PM, 5 PM |
| Fashion & Lifestyle | 12 PM, 5 PM, 9 PM |
| Travel | 9 PM |
| BFSI | 10 AM – 3 PM, 7 PM |
| Hospitality | 10 PM, 2 PM, 8 PM – 10 PM |
| Entertainment | 8 PM – 10 PM |
| Education | 11 AM – 1 PM, 8 PM |
| Healthcare | 12 PM |
These are useful insights that you can use as you try to understand what is the best time of the day for your brand to send push notifications, and then use results and insights to iterate your timing accordingly if you feel there is a need. While this may take some trial as you start, you'll understand what works best for you quite soon.
Choosing the Perfect Time to Send Push Notifications for Your Audience
Asking when would be the best time to send push notifications is like asking how much Facebook ads would cost: the answer would be somewhere between "there is no right answer" and "it's individual." To find the best time for your company's needs, here are a few factors that you'll need to pay attention to.
Consider the Time Zone
Technology has brought us closer to each other, allowing us to instantly connect with each other. In this situation, it's easy to forget about time zones and that other people around the world live at different times. This can more often be the case for international businesses. To ensure the success of your campaign, it's important that the scheduling of your push notifications is in line with where your users are and that your notification isn't sent to someone when it's 4 AM their time when the user is asleep. Or, if you are an online retailer and you have a sale that ends at midnight, the right strategy would be to schedule a reminder notification for, let's say, 5 PM for every timezone.
Send Your Push Notifications When Users Are Most Likely To Engage
Another way to find the best time of the day to send push notifications is to take a look at user activity. Push notifications provide you with insightful data you can use to your advantage. Take a close look at your previous campaigns and note during which times of the day the users are more active. You can also use your website data for additional information: the times when people visit your website are likely also the times they'll be more willing to get notifications from you.
Set the Right Frequency
Here, frequency refers not only to how many notifications you send per period but the intervals between them. Three notifications spread out during the day may be effective in case of, for example, announcing sales or discounts, but 3 notifications sent back-to-back risk being seen as annoying and spammy. What you can do here is to prioritize your messages or craft time-specific texts for different parts of the day.
How to Schedule Your Push Notifications with SmartPush: 2 Easy Steps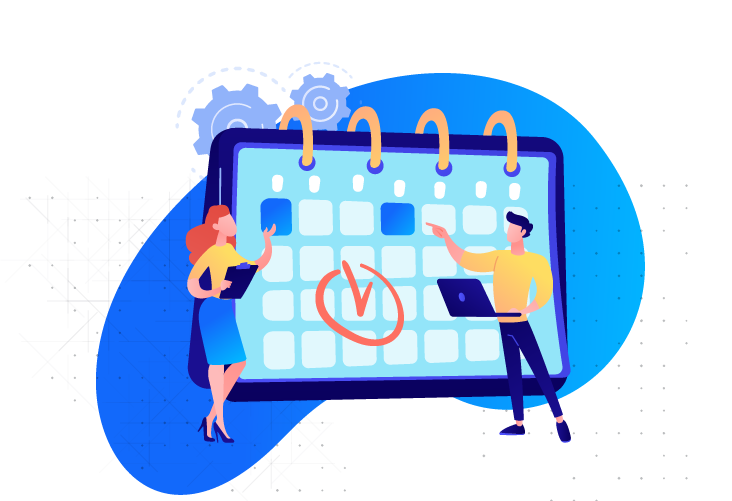 One way to avoid sending push notifications at not-so-effective times is through scheduling. By planning and scheduling your campaigns ahead, you minimize the risk of sending out the text at the wrong time and eliminate any technical issues.
You can use SmartPush scheduling tools to set up your push notifications way ahead of time.
Select the Date and Time of Your Campaign
Once you have your content ready, start the scheduling process by selecting the day and time you want your campaign to run.
Schedule the Campaign Across Time Zones
Then, you can select to send your notification either at local or global time.
Local time –

Users will receive the notification at a specified time in their own time zone.

Global time –

Choose one time, and all the users across the globe will get your push notification in the same instance.
Wrapping Up
The timing you settle with can make or break your campaign. Customizing your notifications is not only about what and how you say but also about when you say it. Notifications sent at the right time can bring you a lot of traffic and boost sales, while the wrong timing risks seeming unprofessional. Consider these tips for your next campaigns, and you'll eventually nail down the timing and scheduling of your campaigns. Good luck!